Many kinds of puddings are excellent and nutritious food; rice, sago and arrow-root, in particular; and if needed as food, nothing would be more healthy. The mischief is that these delicious compounds often tempt to repletion, which plain bread, cheese and fruit would not be so likely to do.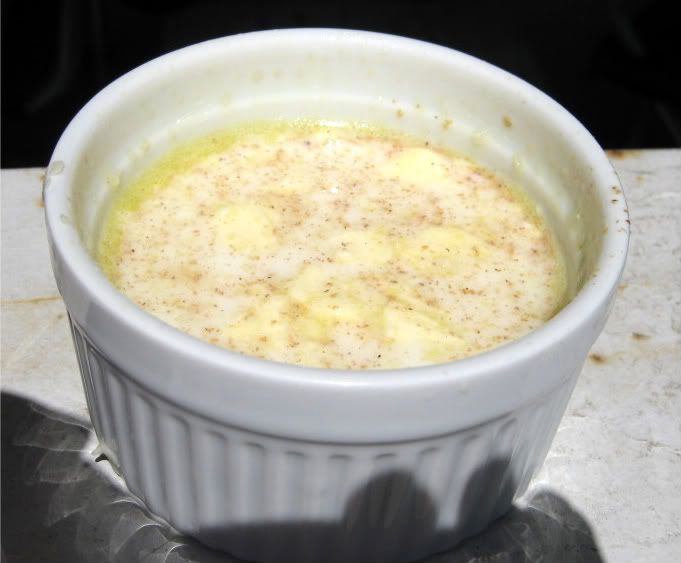 CUSTARD PUDDING.
Mix with one table-spoonful of flour, a pint of cream or new milk, a spoonful [abt. 1/2 t.] of rose water, one ounce of fresh butter broken in small bits; sweeten with pounded loaf sugar [abt. 6 T.], and add a little grated nutmeg. Bake it in a buttered dish for half an hour. Before serving, you can strew over it pounded loaf sugar, and stick over it thin cut bits of citron, if you wish it to look very rich.
-
The Good Housekeeper, or The Way to Live Well and to Be Well While We Live, Containing Directions for Choosing and Preparing Food, in Regard to Health, Economy, and Taste
, by Sarah Josepha Buell Hale (1839)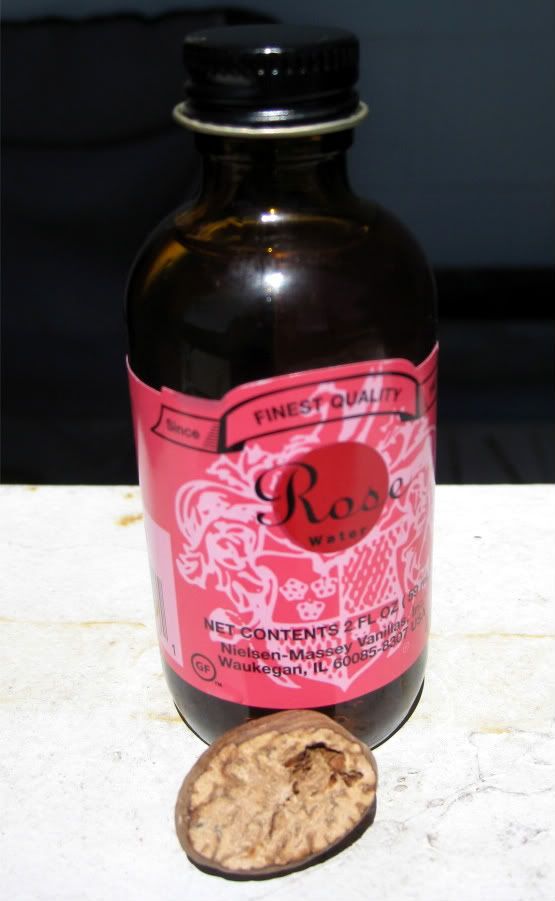 Let's talk about rose water! Rose water is distilled rose petal extract. I've been looking for some for a while, and finally found it today at Kitchen Kneads. Before the importation of vanilla, rose and orange blossom water were used where we'd use vanilla today, such as in pudding, cake, custard, frosting, cookies, etc.
Readers. You must try it.
This particular recipe I tried it in, you should give a miss. It is not thick in any way, but rather like sweetened warm milk. If you cooked it over the stove and increased the flour, it'd be a really really lovely sauce for cake, I think.
Other than the thickness problem, it was amazing. Like you always imagined eating roses
should
be like, before you actually tried putting a petal in your mouth that one time. The disappointment. Devastating.