Mrs. Beecher's Domestic Receipt Book
[1850]
I am on a roll! Let us try again at effervescing beverages.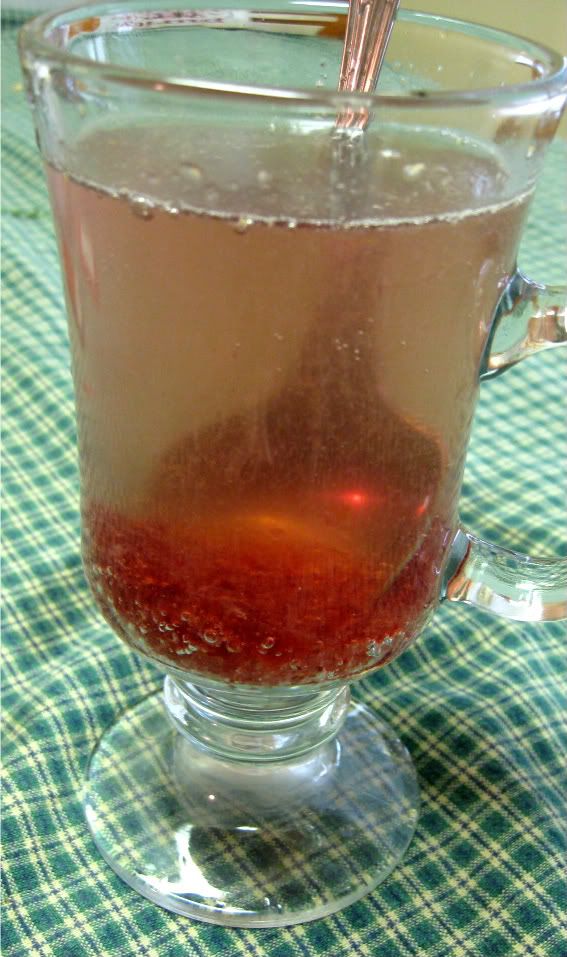 Effervescing Jelly Drinks.
When jams or jellies are too old to be good for table use, mix them with good vinegar, and then use them with soda, or saleratus*, as directed
above
.
Verdict:
While better than the
Effervescing Fruit Drink
, still not great. The sugar in the strawberry jam helped somewhat, as did my adding of much, much less vinegar. It does fizz entertainingly, though. I shall experiment sometime with some sort of fruity syrup in a last attempt to make this tasty.
*The naturally occurring form of baking soda.