Better Homes and Gardens Blender Cookbook
[1971]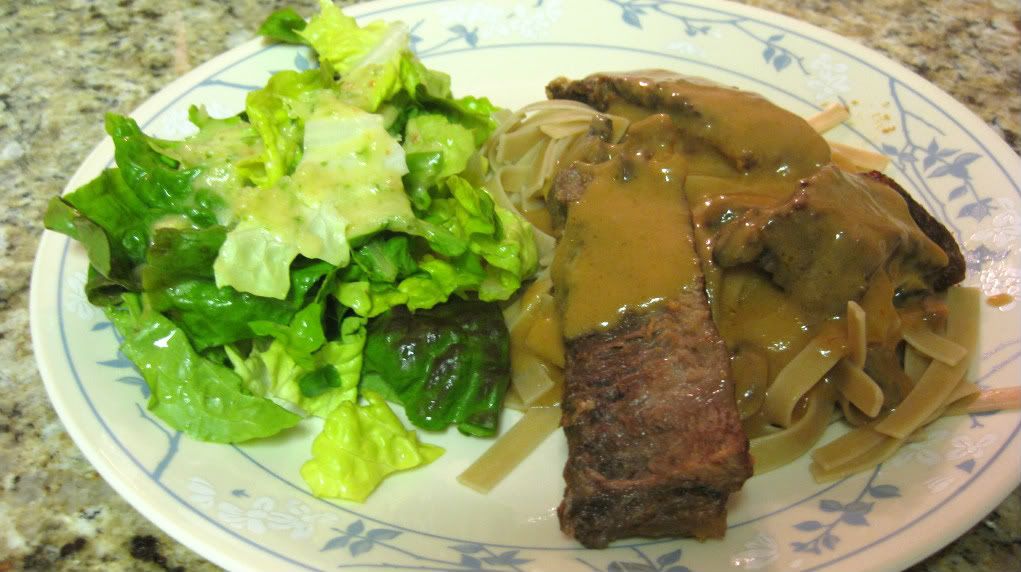 This book is special for its insistence that everything,
everything
, can be made in a blender. Of particular note is the chapter entitled "Timesaving Breads." I also like the title of "Jam and Relish Jamboree"; but that may just be because I feel that jamboree is an excellent and underused word, as well as my love of weak puns.
I have never been more thankful for this important blender tip: if you squeeze some dish soap in after use, then fill halfway up with hot water and blend, you will have a clean blender. This is useful when one is using a blender
four times in the same meal.
Menu:
Pot Roast Stroganoff
Hot Noodles
Lettuce
Confetti Dressing
Mocha Roll
Beverage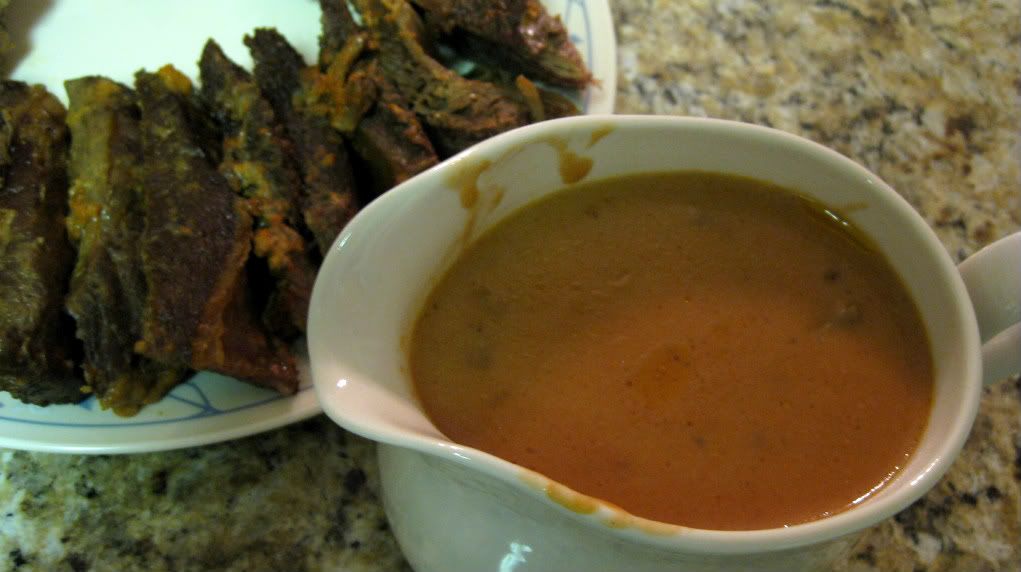 Pot Roast Stroganoff
2- to 2 1/2 pound beef chuck roast
3 tablespoons salad oil
1 10 3/4 ounce can condensed tomato soup
1 cup cream-style cottage cheese
1 tablespoon Worcestershire sauce
1/2 small onion, but into pieces
1 clove garlic
1 3-ounce can mushrooms, drained
3 tablespoons all-purpose flour
1/3 cup water
Hot cooked noodles
Trim meat; season. Brown in oil in Dutch oven. Put next 5 ingredients in blender; blend smooth. Add mushrooms; pour over meat. Cover; cook at 325 degrees about 2 hours. Place meat on platter. Skim fat from sauce. Combine flour and water; add to sauce. Cook and stir till thick; season. Serve on noodles. Serves 6.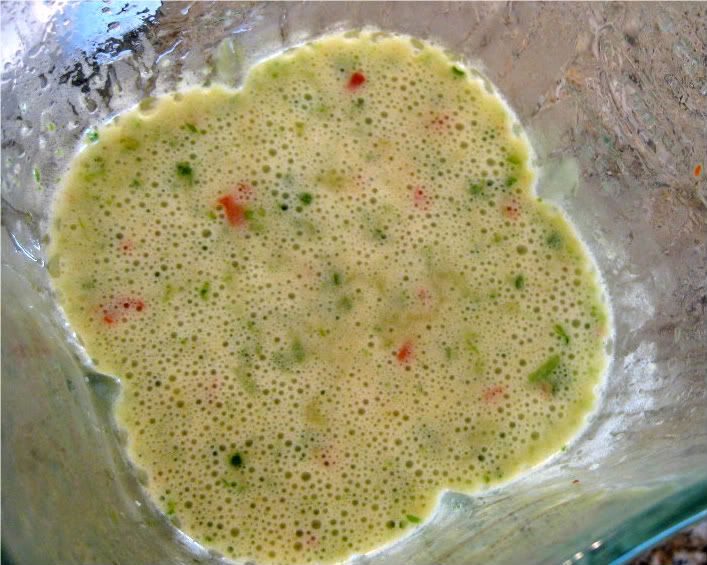 Confetti Dressing
Stir dressing before serving so tiny bits of onion, olive, green pepper, and celery are dispersed throughout the zippy dressing--
1 cup salad oil
3/4 cup vinegar
1/3 cup sugar
1 teaspoon sald
2 green onions with tops, sliced
1/4 cup pimiento-stuffed green olives
1/2 small green pepper, cut in pieces
1 stalk celery, sliced
Put all of the ingredients into the blender container; blend till vegetables are finely chopped. Chill mixture. Stir the mixture before using. Spoon mixture over salad greens. Makes approximately 2 1/3 cups dressing.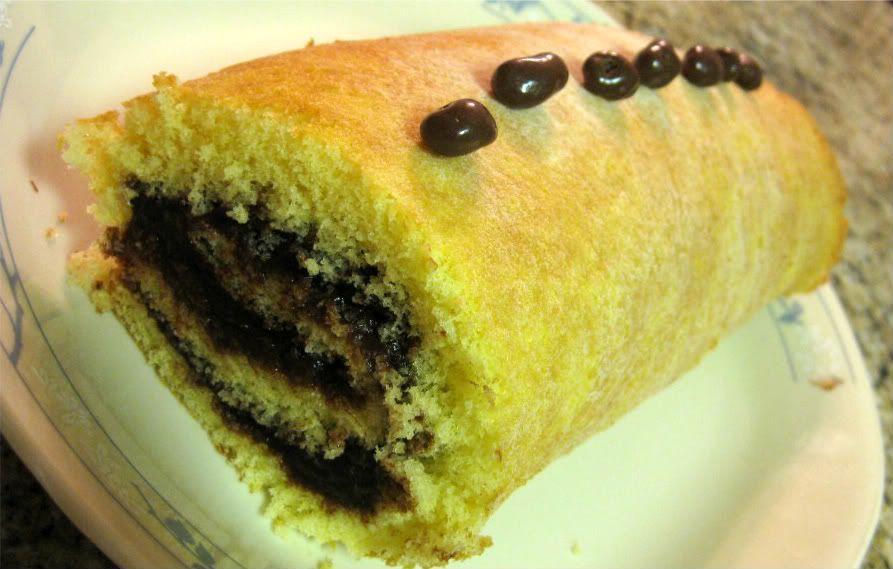 Mocha Roll
4 eggs
1/2 teaspoon salt
3/4 cup sugar
1 teaspoon vanilla
3/4 cup packaged pancake mix
Confectioner's sugar
1 1/2 cups milk
1 4 1/2 ounce package
instant
chocolate pudding mix
1 tablespoon instant coffee powder [
I left this out
]
Sifted confectioners' sugar
Shaved chocolate
Place eggs and salt in blender container; blend till frothy. Add sugar and vanilla; blend till smooth and thick. Add pancake mix; blend to combine. Spread in greased and floured 15 1/2 x 10 1/2 x 1-inch pan. Bake at 400 degrees for 8 to 10 minutes. Loosen sides; turn out onto towel dusted with confectioners' sugar. Starting at narrow end, roll cake and towel; cool.
Place milk;
instant
chocolate pudding mix, and coffee powder in blender container; blend till ingredients are thoroughly combined.
Unroll cooled cake; spread with mocha filling. Reroll and chill. At serving time sprinkle with sifted confectioners' sugar and top with shaved chocolate. Makes 10 servings.
Verdict:
Pot Roast Stroganoff:
Fine. It was nice and tender, and the sauce was fine. Not great, but within the bounds of reason.
Confetti Dressing:
Sort of watery and bland. It is canola oil, white vinegar, and some bits, really. I suppose it looks kind of festive. The name leads one to expect more joy and celebration, though. It is the 70's, so maybe this would be better with a high degree of inebriation. There IS a cocktails section of the book. Anyone want a go? Only one of them has sauerkraut juice!
Mocha Roll:
I was most skeptical of this one. Pancake mix and instant pudding? Really? I like pancakes and pudding, so I figured it couldn't be too bad. And it wasn't. It was really tasty. Nice and smooth and filled with pudding. Pudding! I didn't have any chocolate to shave, but I found some chocolate covered raisins in the back of the cupboard and proclaimed it Good Enough. Four of us polished off the whole thing in short order. It was actually better than a lot of real cake rolls I've had, not counting my sister's pumpkin cake roll with cream cheese filling. All of us would eat it again, and one person said that lemon pudding would be fantastic in it. Ooh, maybe with a raspberry sauce over the top...
I will confess though, I did not make the pudding in the blender. Why would I, when I have this?