Remember
No. 3 Economical Pot Liquor Soup
? This is from the same cookbook,
A Plain Cookery Book for the Working Classes
[1852], by Charles Elme Francatelli.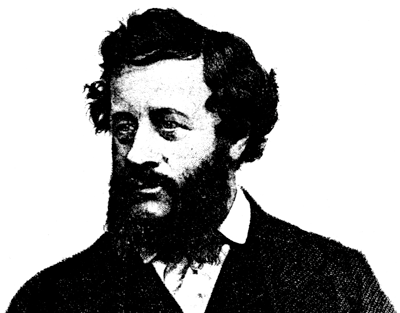 He looks sad. Maybe he's been living on No. 3 Economical Pot Liquor Soup for a while. Anyway, this recipe is a lot better.



Yorkshire Pie-clates

[pikelets]

for Tea.


Ingredients, one pound of flour, two ounces of grocer's currants, three gills* of milk, and a pinch of baking-powder. Mix the above ingredients together in a pan into a firm, smooth, compact paste. Divide this into eight equal parts, roll each into a ball with the hand previously dipped in flour, then roll them out with a rolling-pin, with a little flour shaken on the table to prevent the paste from sticking, to the size of a tea-saucer, and bake the pie-clates upon a griddle-iron fixed over a clear fire to the upper bar of the grate. In about two or three minutes' time they will be done on the underside; they must then be turned over that they may be also baked on the other side, then taken off the griddle-iron, placed on a plate, and a little butter spread upon each as they are done out of hand.


Revised Yorkshire Pie-Clates [pikelets] for Tea
4 C. flour
1/2 C. currants (or raisins)
1 t. baking powder
15 oz. milk
Mix flour, currants, and baking powder together, then stir in milk until it is a doughy ball. Divide into eight pieces and roll out to... well, the size of a very small plate. Don't get fussy with me, precision is not called for. Cover the bottom of a frying pan with oil and fry on both sides, like a pancake. Rub or spread with butter. Sprinkle with sugar if you like as well, it is tasty.
Verdict:
These are much like Navajo tacos, only with raisins. It was fast, easy, cheap, didn't require very many ingredients, and tasted like fry bread. I call this one a victory. Mr. Francatelli has redeemed himself a little, although the soup wasn't that bad either. I made half a recipe, and we ate all of them right away. I imagine this would be smashing with jam as well.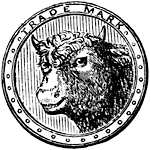 Moo.
*1 gill = 5 oz.