Sometimes I get cranky about the size of my itty apartment kitchen, the teeny tiny stove, the lack of a pantry, the weird sliding particle board doors, etc.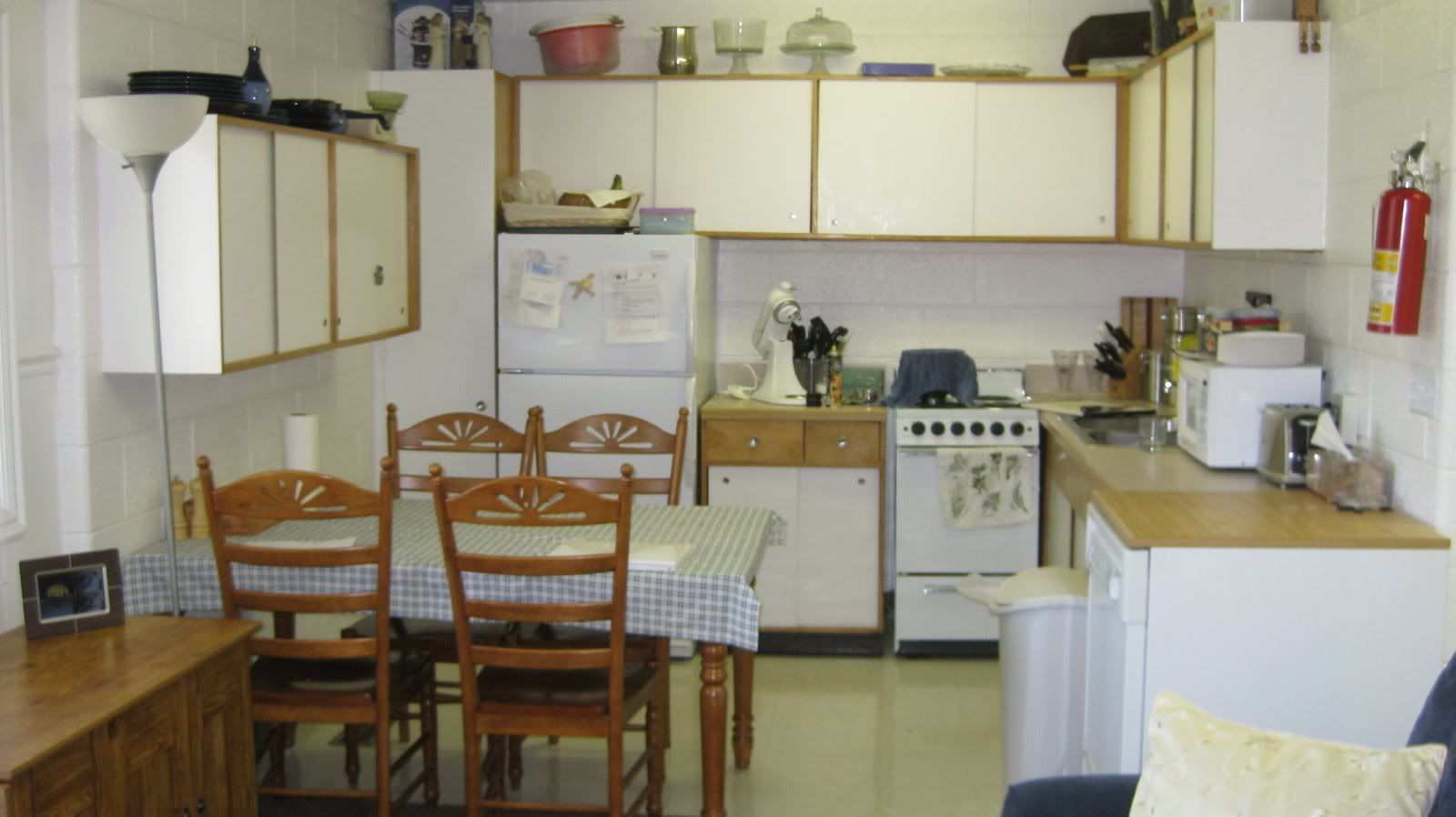 Then I look at pictures like this: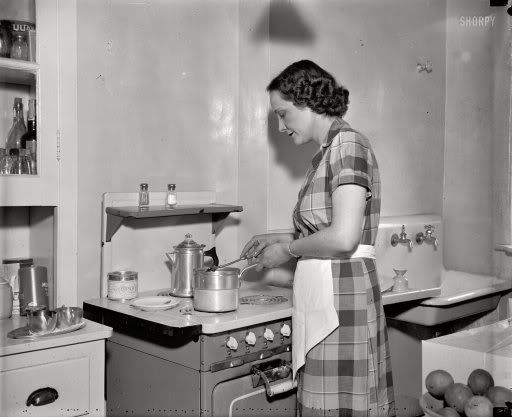 July 1937. Washington, D.C. "Mrs. Claude Pepper, wife of the Senator from Florida." (Thanks
Shorpy.com
)
And this: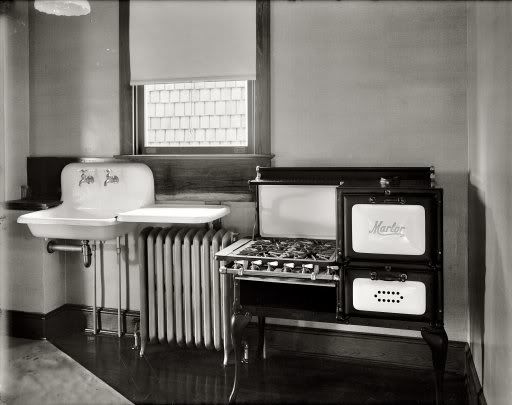 Washington Times. Interior, Hamilton Street house,
circa 1920
And even this:
A 12-year-old girl in a family of nine cooks a meal in a rude, open lean-to hut in Tennessee. The family lives in an open field near the Tennessee River. (1936)
And I feel pretty darn lucky!