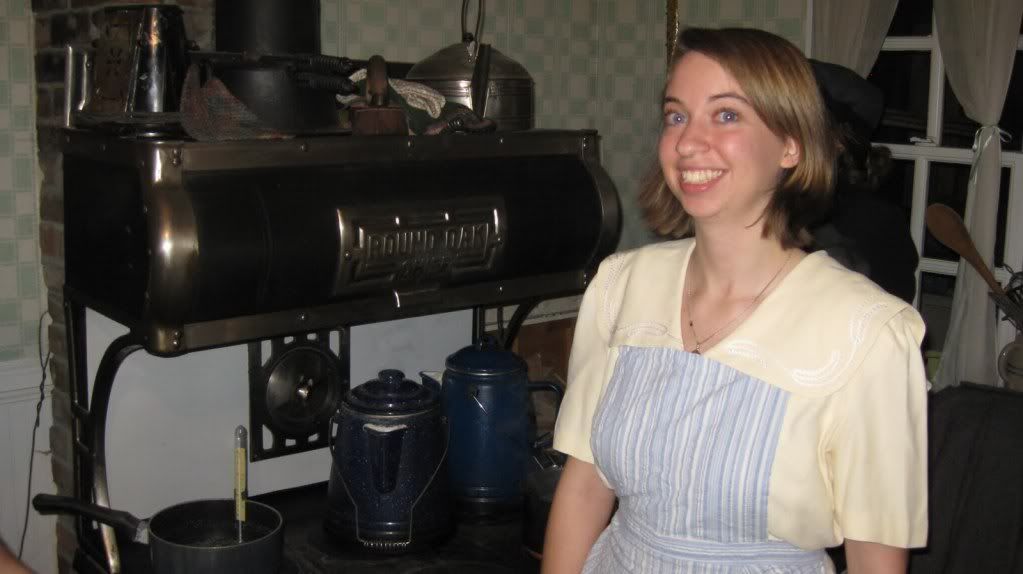 Some of you may be wondering why the time machine has not appeared in a while. This is because it is malfunctioning. Until I can get it tweaked, posting for the next while may not be as timely as usual.
Consequently, I would be delighted to have a guest post from you! Try something out, and send pictures and your thoughts to:
timetravelkitchen AT gmail DOT com
. In return, you will receive the glory and admiration of the internet!
Rules:
*Nothing after the 1980's
*It has to be something you haven't done before.
Sources:
*Your cookbook shelf
*Your library's cookbook shelf
*Your parents' or grandparents' cookbook shelf
*
Feeding America
(highly recommended)
*
Project Gutenberg: Cookery Shelf
(highly recommended)
*
Things A Lady Would Like to Know
[1876]
*
Mrs. Beeton's
*
Advertising Cookbook Collection
*
Food Rationing Pamphlets