Today's guest post is from Alison, The Domestic Engineer. I have found that the 1970's has a mysterious allure. Alison is not immune, and her recipe comes from the 1974 edition of the Campbell's Soup cookbook.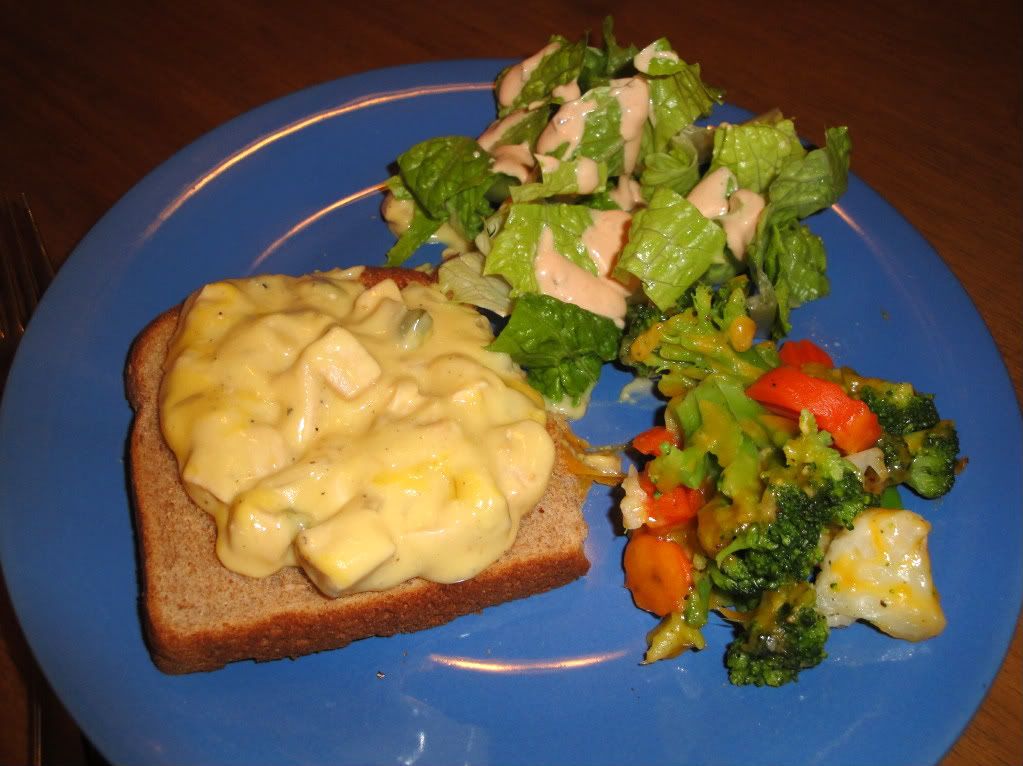 Chicken a la King
1/4 cup chopped onion
2 tablespoons chopped green pepper
2 tablespoons butter or margarine
1 can (10 3/4 ounces) condensed cream of chicken or mushroom soup
1/3 to 1/2 cup milk
1 1/2 cups cubed cooked chicken, ham, or turkey
2 tablespoons diced pimiento
Dash pepper
Toast
Cook onion and green pepper in butter until tender. Blend in soup and milk; add chicken, pimento, and pepper. Heat slowly; stir often. Serve over toast. Makes about 2 1/2 cups.
The recipe is called Chicken a la King and sounds fancy even though it's just a mixture of cream of chicken soup with chicken, onions, and green peppers and served over toast. Not too daring of a recipe really but it was out of an old cookbook and a big hit with the family that my husband wants it again! I should be more daring next time though and try something even older or bizarre sounding.
Also, now that I think of it, this recipe really is pretty much like Hawaiian haystacks but on toast rather than rice and without the extra toppings. I'm going to try and branch out further next time because this is kinda fun! I'll also keep my eye out for some cool old cookbooks at Goodwill!
That is some nice looking Chicken a la King, Alison! I would eat it.