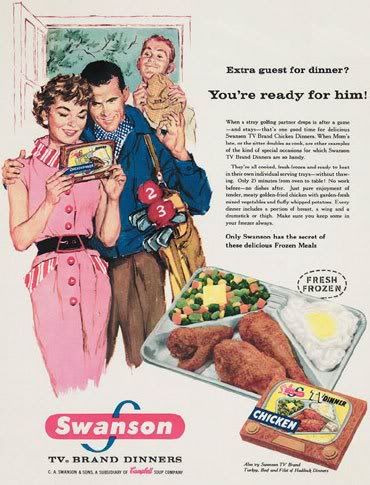 As you may recall,
the time machine
has been malfunctioning lately. I thought for a while the dampers might be the problem, as there were some very inconvenient problems with queasiness. That seems to be getting a bit better, but now the automatic wardrobe adjustment circuit is having increasing issues with fit, especially around my midriff. I believe I have found out the underlying cause of all this, but it should still take some time for matters to resolve themselves. Anyway, the call for guest posts is still open!
On to TV dinners! Hey, give me a break, here.
TV dinners were developed in 1953 by Swanson, but really hit their stride in the 60's and 70's. The original TV dinner was $0.98, and consisted of turkey, cornbread dressing, peas, and sweet potatoes.*
When I told Husband of the plan for this post, he was understandably wary. Upon arrival in the frozen foods section, we were both surprised and disconcerted to discover that Banquet frozen dinners
are still $1
. He chose chicken fried steak, I chose Salisbury steak. We both avoided the "boneless pork ribs" made of "shaped meat patty."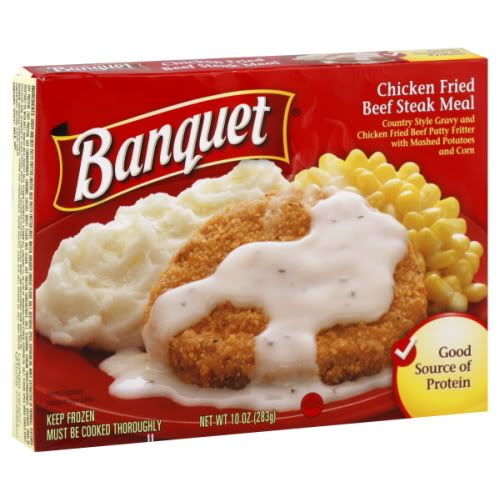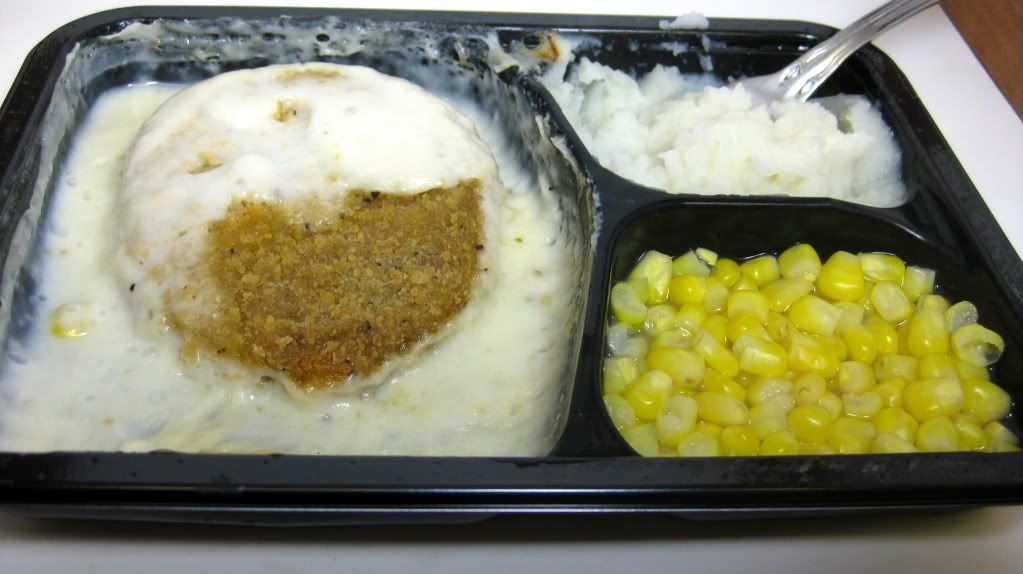 Chicken Fried Steak Meal
Microwave 3 minutes. Stir potatoes around. Microwave 2 1/2 minutes.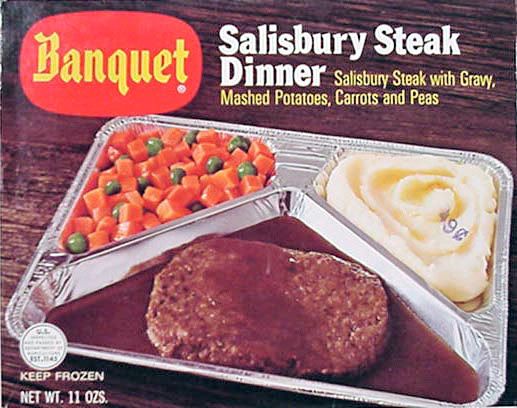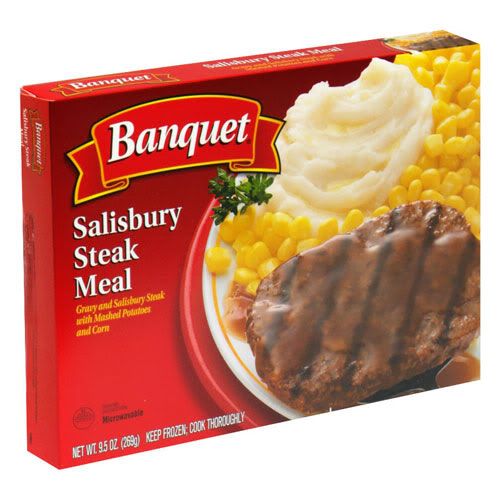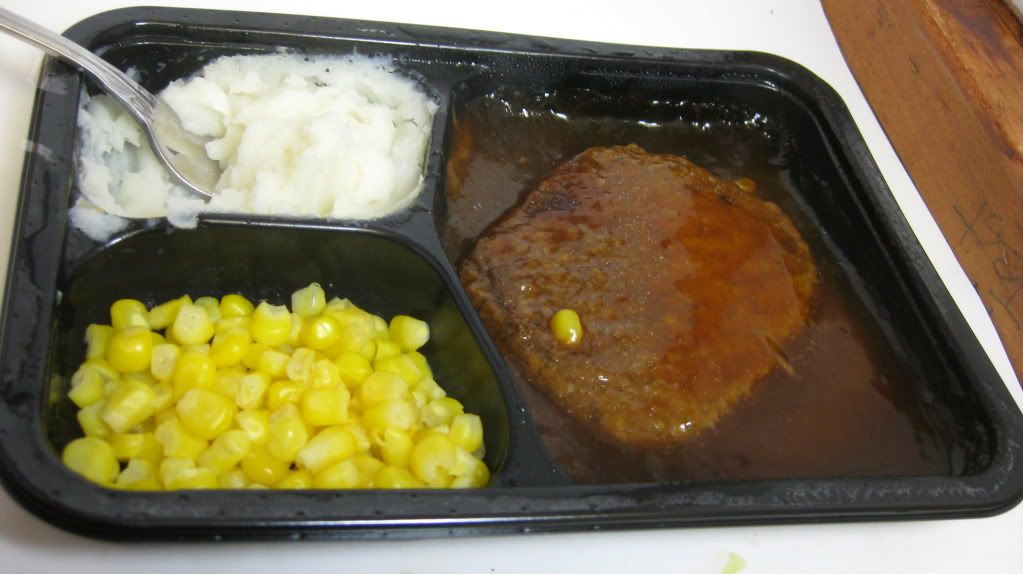 Salisbury Steak Meal
Microwave 3 minutes. Stir potatoes around. Microwave 2 1/2 minutes.
Verdict:
Chicken Fried Steak meal:
I think the chicken fried steak is mainly Things That Are Not Meat, but it was okay. Husband was dubious, but claimed the mashed potatoes were several steps above
MRE
mashed potatoes. So that's something! He also said that although the meal wasn't great, when it was finished he kept wanting to eat more if it.
Salisbury Steak meal:
On the box, the Salisbury steak has grill marks and there is a small mountain of corn. These were lies. The corn was the best part, followed distantly by the mashed potatoes. I've had worse instant mashed potatoes. The Salisbury steak was like a meat-flavored sponge in a sea of oddly glutinous, glistening gravy. Every bite of it filled me with a great sadness.
*Thanks,
Wikipedia
.