Cookery means the knowledge of Medea and of Circe and of Helen and of the Queen of Sheba. It means the knowledge of all herbs and fruits and balms and spices, and all that is healing and sweet in the fields and groves and savory in meals. It means carefulness and inventiveness and willingness and readiness of appliances. It means the economy of your grandmothers and the science of the modern chemist: it means much testing and no wasting; it means English thoroughness and French art and Arabian hospitality; and, in fine, it means that you are to be perfectly and always ladies--loaf givers.--RUSKIN.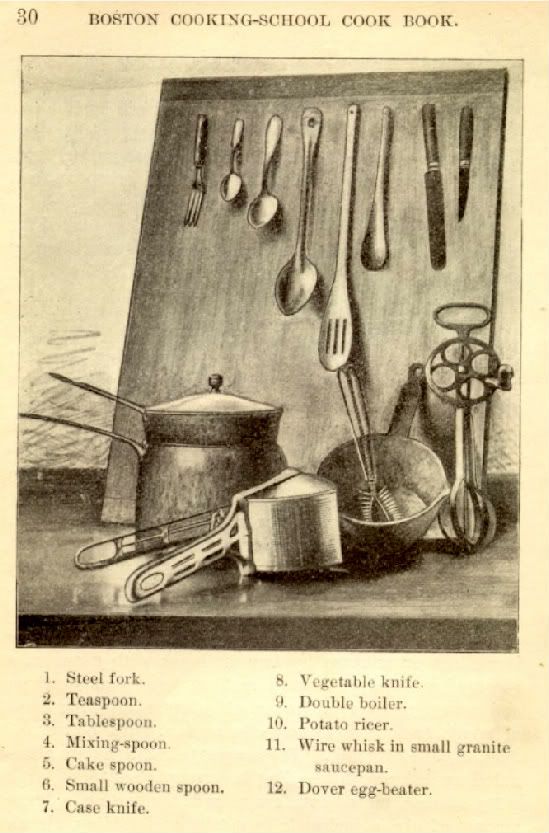 Fannie Farmer once again provides us with a menu, this time from her
Boston Cooking-School Cookbook
[1896]. Thankfully, it does not include
bread ice cream
or
egg sauce
.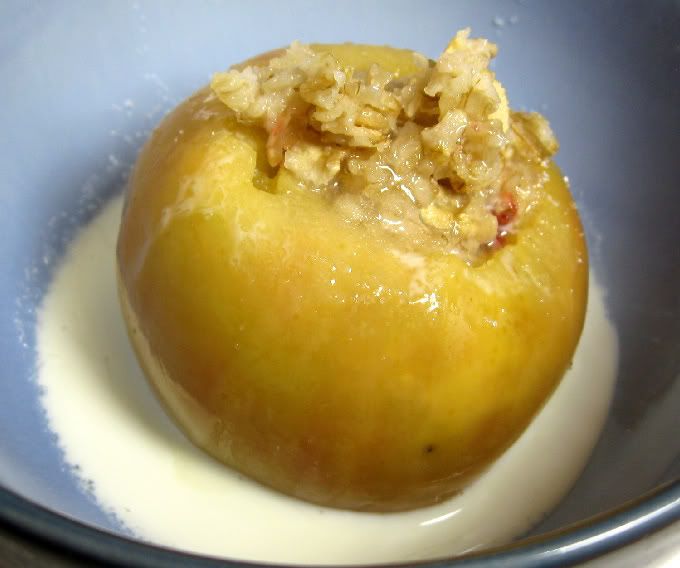 Oatmeal Mush with Apples.
Core apples, leaving large cavities; pare, and cook until soft in syrup made by boiling sugar and water together. Fill cavities with oatmeal mush; serve with sugar and cream. The syrup should be saved and re-used.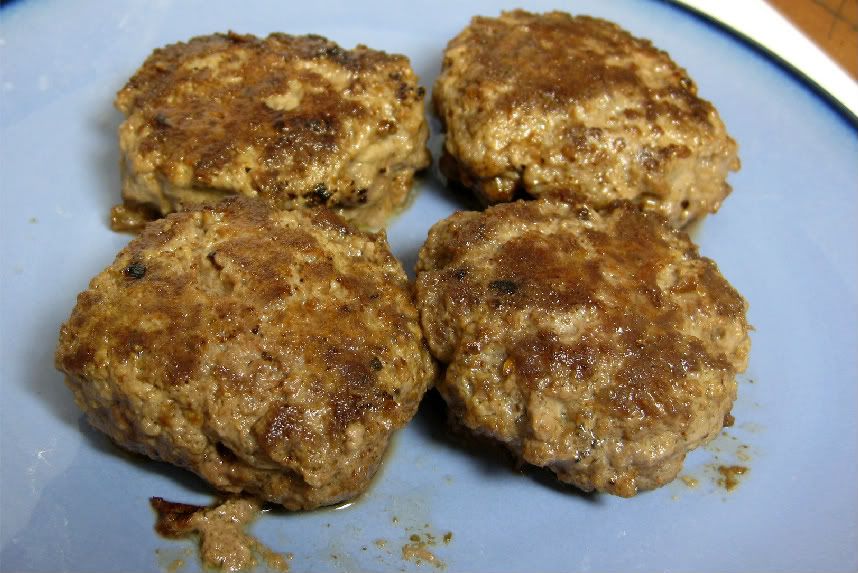 Hamburg Steaks.
Chop finely one pound lean raw beef; season highly with salt, pepper, and a few drops onion juice or one-half shallot finely chopped. Shape, cook, and serve as Meat Cakes. A few gratings of nutmeg and one egg slightly beaten may be added.
I didn't want to do creamed potatoes for the third time, so this picture is of Spry oven-creamed potatoes.
Creamed Potatoes.
Reheat two cups cold boiled potatoes, cut in dice, in one and one-fourth cups White Sauce I.
White Sauce I.
2 tablespoons butter.
2 tablespoons flour.
1 cup milk.
1/4 teaspoon salt.
Few grains pepper.

Make same as Thin White Sauce.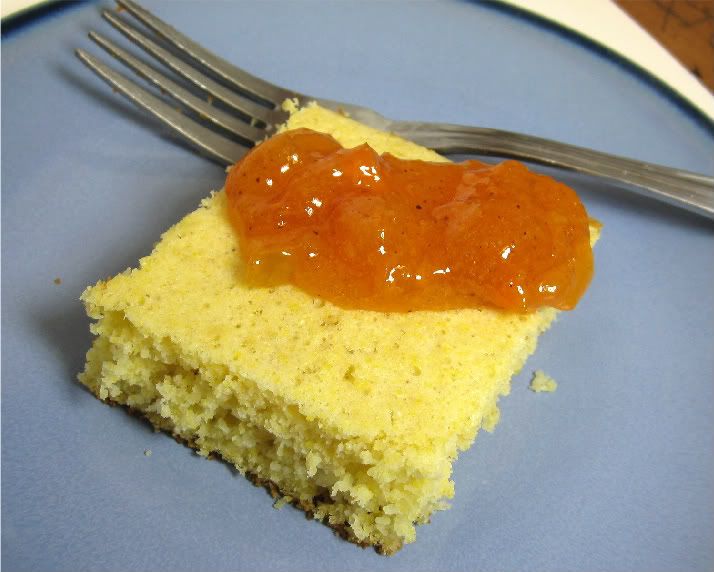 White Corn Cake.
1/4 cup butter.
1/2 cup sugar.
1 1/3 cups milk.
Whites 3 eggs.
1 1/4 cups white corn meal.
1 1/4 cups flour.
4 teaspoons baking powder.
1 teaspoon salt.
Cream the butter; add sugar gradually; add milk, alternating with dry ingredients, mixed and sifted. Beat thoroughly; add whites of eggs beaten stiff. Bake in buttered cake pan thirty minutes.
Verdict:
Oatmeal Mush with Apples:
These were super tasty! Much like apple crisp with melted ice cream on top. Have I told you how much I love cream? I love cream. I filled it with microwaved homemade strawberry oatmeal. Yum. While thinking about how I could reuse the syrup as the recipe suggests, I thought you could use the syrup from canned fruit. That would be delicious! Raspberry would be fantastic, and would make the apples attractively rosy.
Hamburg Steaks:
I think Fannie Farmer was afraid of onions, much like
Aunt Jenny
, with her "few drops onion juice." To obtain onion juice, cut the onion in half along the equator, then use your knife to scrape across the surface. I will be honest, I put more than a few drops in. I am a rebel in this way. They were a little bland, but fine.
White Corn Cake:
Dryyyyy. So very dry. Apricot-nutmeg jam was helpful to fix this problem. Still not my favorite cornbread recipe.