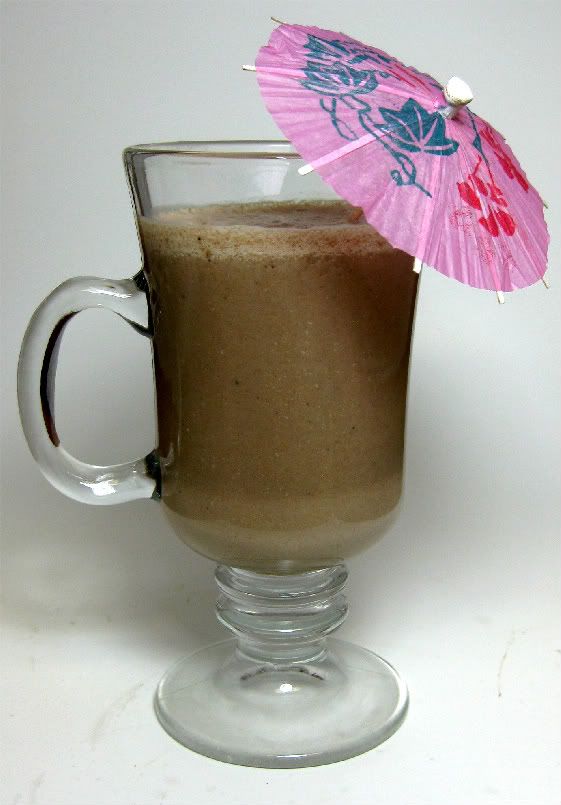 Banana Milk Shake
1 fully ripe banana
1 cup cold milk
Slice banana into a bowl and beat with rotary beater until creamy, or press banana through coarse sieve. Add milk, mix thoroughly and serve at once. Serve cold. Serves 2. Add 1 large tablespoon vanilla ice cream.
Banana Chocolate Malted Milk
--Add 4 teaspoons chocolate malted milk and 1/4 teaspoon vanilla.
(I forgot to put my name on the parasol, so I am telling you now it is MINE. ALL FOR ME.)
Verdict:
Mmmmmmmmmm. This stuff is great. I used a blender instead of messing about with a sieve, because that's just silly. There was no vanilla ice cream in my freezer for garnishing the top, but I did mix about a half tablespoon of heavy cream in. I love cream. It's not a thick ice creamy milkshake, it is just a little thick from the banana. Reminds me of a beverage I had at Jamba Juice once, or like an icy cold banana-y hot chocolate. I plan on making this again, possibly with an ice cube or two blended in.