Every sort of culinary vegetable is much better when freshly gathered and cooked as soon as possible, and , when done, thoroughly drained, and served immediately while hot.
~
White House Cook Book: A Selection of Choice Recipes Original and Selected, During a Period of Forty Years' Practical Housekeeping
, by Mrs. F. L. Gilette [1887].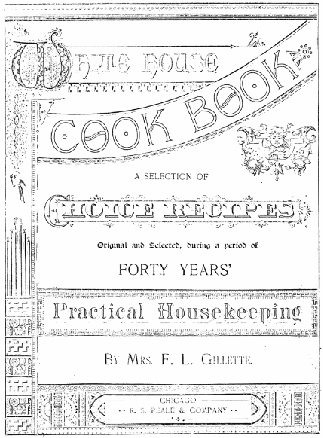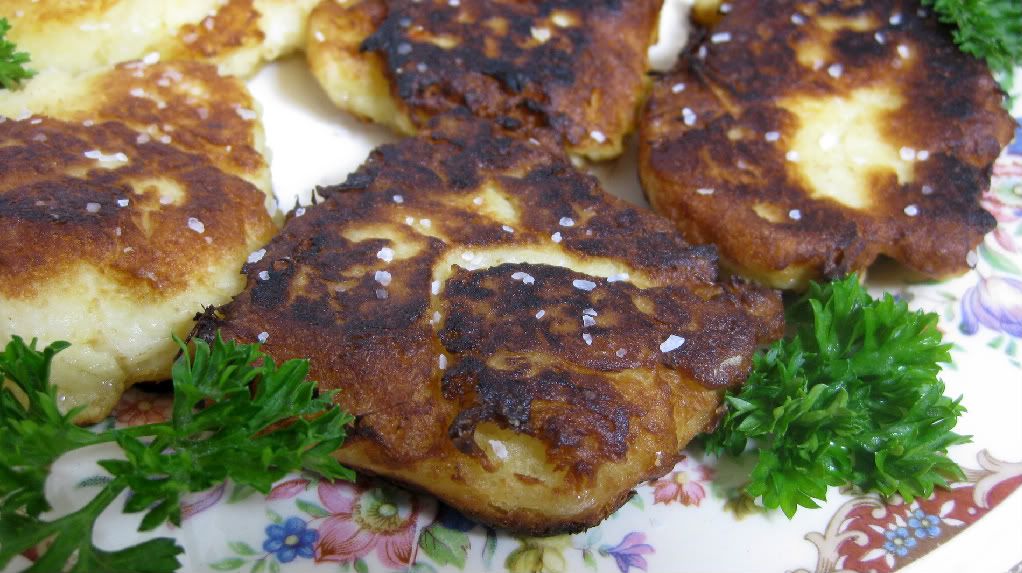 Parsnip Fritters
Boil four or five
parsnips;
when tender take off the skin and mash them fine; add to them a teaspoonful of
wheat flour
and a beaten
egg;
put a tablespoonful of
lard
or
beef drippings
in a frying-pan over the fire, add to it a saltspoonful of
salt;
when boiling hot put in the
parsnips;
make it in small cakes with a spoon; when one side is a delicate brown turn the other; when both are done take them on a dish, put a very little of the
fat
in which they were fried over and serve hot. These resemble very nearly the taste of the
salsify
or
oyster
plant, and will generally be preferred.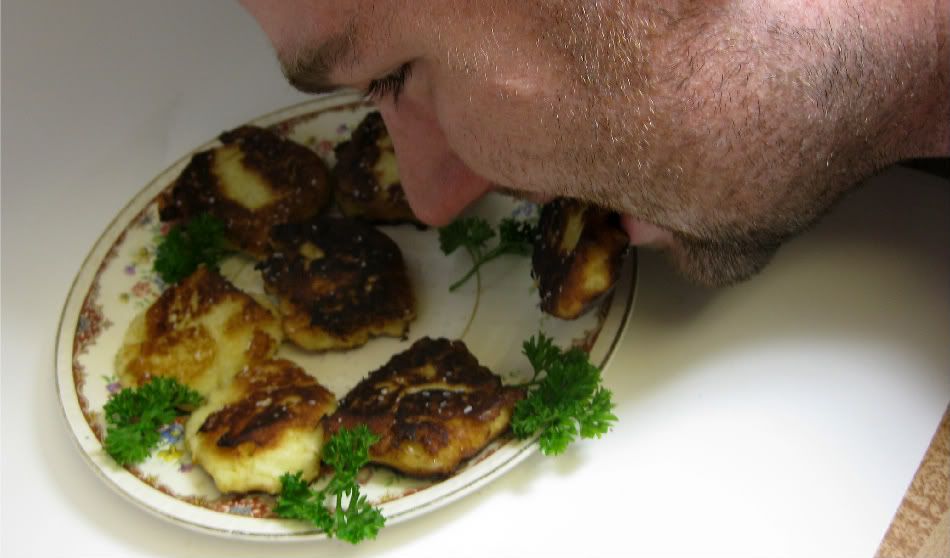 Verdict
: Parsnips look like white carrots, and taste like either carroty potatoes or potatoey carrots. These smelled great when they cooked! Husband sneaky snuck in and nabbed one in the midst of picture taking, so tasty did they smell. The taste, however, was just kind of fine. They tasted exactly like the fried combination of potatoes and carrots. I cannot say how it compares to salsify, however, as I haven't been able to find any salsify.
Salsify is a root vegetable which used to be popular, and apparently tastes like oysters. Thus, it was used to make mock oyster stew a lot. Many more root vegetables used to be popular, actually. Now we're basically down to potatoes, carrots, and onions. Possibly beets, as well. When is the last time you ate salsify, parsnips, rutabagas, Jerusalem artichokes, or turnips?
I figure that when the only vegetables you eat during the winter are those you can store in your root cellar, you want to grow as much of a variety as you can. Since we can get pretty much any vegetable any time we want, a wide variety of root vegetables is no longer a priority.