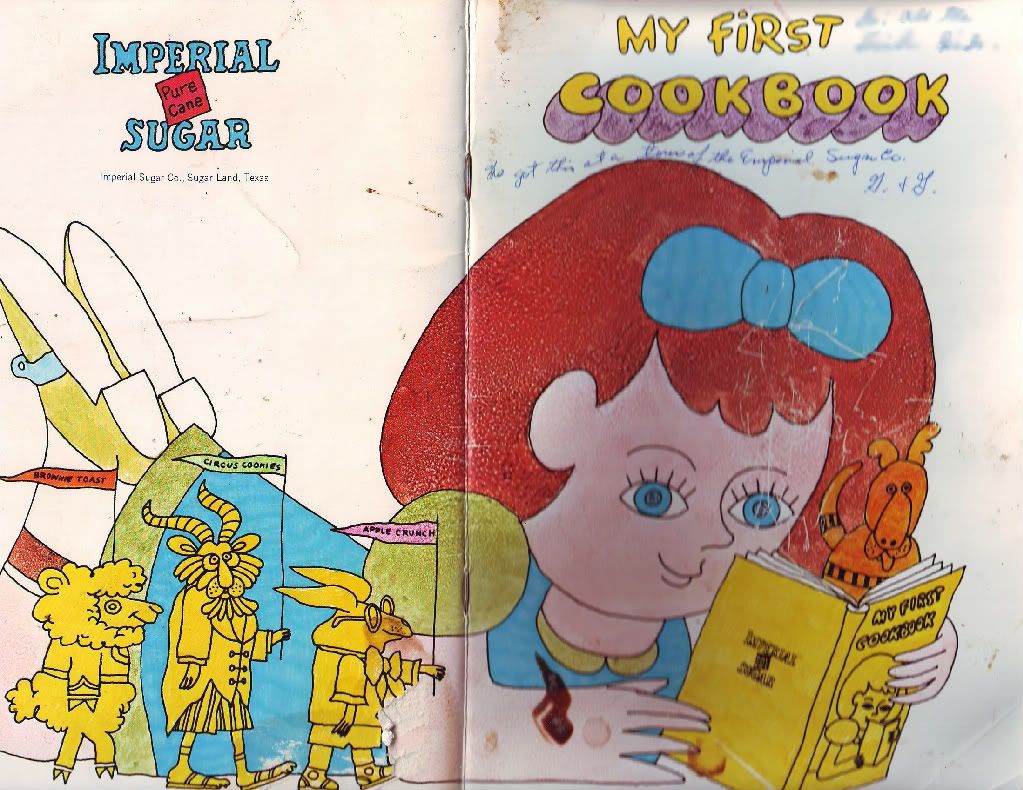 [1972]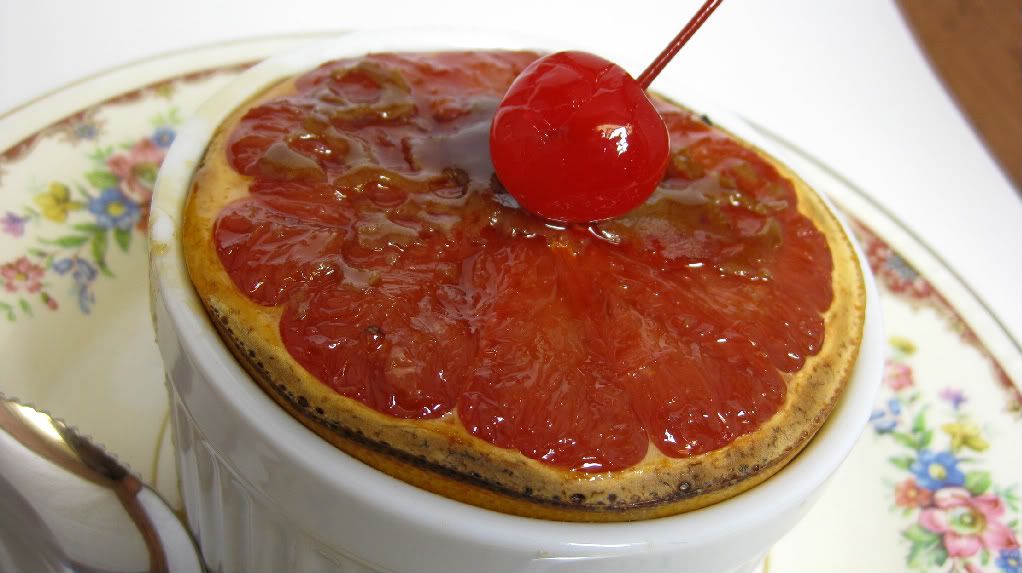 Do you remember
Sugar Girl
and her
Anthropomorphic Zoo Animals
, and I said I had lost the cookbook? Good news! I found it. Hooray! This is a cookbook produced by the Imperial Sugar company, and features many recipes for children that each involve large amounts of sugar. Awesome!
Grapefruit Imperial
You will need:
2 grapefruit
Imperial Brown Sugar
Maraschino cherries
Knife, citrus knife, measuring spoons, aluminum foil, pot holder
Work plan:
Place sheet of aluminum foil over grill of broiler pan. Turn on broiler, asking for help from mother if necessary. [It was not necessary.] Slice grapefruit in half. Cut around each section and remove the center. Sprinkle 1 tablespoon Imperial Brown Sugar over top of each grapefruit half. Arrange grapefruit halves on broiler pan and place under broiler. Cook until sugar melts and edge of grapefruit turns delicate brown [about 10 minutes]. Remove from broiler. Put 1 cherry in center of each half.
Serve:
Should be served at once. Serves four. Grapefruit Imperial is delicious at breakfast but is also good at other meals.
Idea:
Sprinkle grapefruit halves with grated orange rind when grapefruit are almost ready. Return to broiler and finish cooking.
Use foil covered muffin tin, rather than broiler pan.
Verdict:
It does look festive, doesn't it? This would be lovely for a fancy breakfast. Some of the sugar pooled up and caramelized like on the top of creme brulee. I still prefer icy cold grapefruit with a sprinkle of sugar, but this was an interesting change. And it's got a cherry on top!